Description
The Durable, Breathable, Attractive Home Worm Bin Solution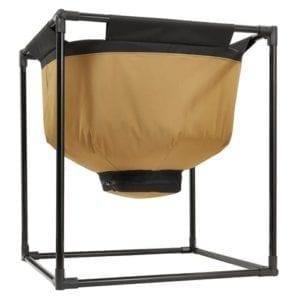 Create organic fertilizer inside or outside your home or apartment using nothing more than common household waste like newsprint, cardboard, and food waste.
A combination of simplicity, breathability, and durability.
The Urban Worm Bag is built with 900D oxford fabric lined with a water-resistant, but breathable liner.
It features marine-grade zippers on the top and bottom to allow for easy feeding and harvesting as well as a lightweight iron frame that will not bend or droop under a full load.
The Urban Worm Bag was designed with durability in mind, allowing Steve to offer a lifetime warranty on materials and workmanship.
(Disclaimer… Steve Churchill's description from the order page listed above as I have not yet tested this bag…But I will soon)
Unlike a competitor the Urban Worm Bag comes complete with a lightweight but very sturdy iron stand/frame.
This better designed feature features a zippered bottom to harvest your castings  from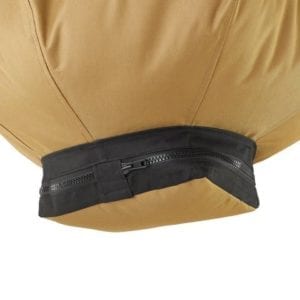 To order yours today please click on the link below as I am an affiliate and I would love to earn your business and a very small commission on the sale…ALSO as a reminder ANY purchase from my website earns you one on one advice and help with your vermicomposting adventure.