Vermicomposting (utilizing worms to convert organic waste into a nutrient rich soil amendment)
Hi, my name is Kim and I love taking items destined for the landfill and using them to create vermicompost aka worm castings.
There are too many items that are being disposed of in landfills that can be used in your worm bin like veggie scraps, fruit scraps, eggshells, fall leaves, yard waste, old bills, newspaper, cardboard, etc.  By using these items and many more you too can create your own vermicompost.
Together we can all do our part to help divert items from going into our landfills AND to help rebuild our soils that have been depleted from over farming, excess tilling and YES! the use of chemicals.
By using Red Wigglers (Eisenia fetida) and keeping them in a suitable environment they will take those items and convert it into a beautiful soil amendment for you to use instead of chemicals on your vegetable plants or even your flower beds.
" Ditch the chemicals and give your plants some love"
Are you a DIY type person?  Or are you ready to advance past those rubber maid tote bins?  Pictured below are my some of the VermBins (VB's) I have built.
The "VermBin plans" link below will open a new webpage and take you directly to  Red Worm Composting's page to order your set of plans to get started building your own continuous flow through bins (CFT).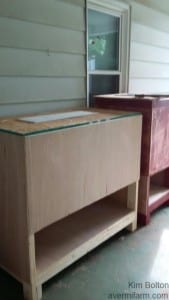 Have you always been fascinated with vermicomposting or worms? Is there a "need" for worm castings or worms in your community?
Find out more by clicking the *Join the WFA today* link below!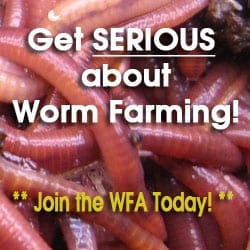 *Proud and honored to be a Life Time Member of the Worm Farming Alliance*